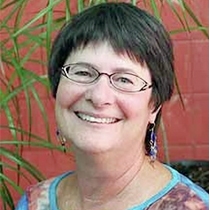 Rachelle N.
Massage Therapist "LMT"
"Get 'Back in Motion' and enjoy the quality of life you so much deserve," says licensed massage therapist Rachelle Neher, a practitioner with more than 30 years of experience in the bodywork field. At her practice, the aptly named Back in Motion, Rachelle offers therapeutic massage, foot reflexology and reiki to the benefit of her clients' health and well-being.
Rachelle, a certified reflexology and reiki practitioner, utilizes a range of healing modalities, delivered with sensitivity, skill and intuition. Having worked in the healing arts for more than three decades, she prides herself on her ability to discover problem areas and relieve muscle pain and stress, while striving to provide lasting wellness.
With an MEd and a 33-year career in teaching and counseling, Rachelle demonstrates genuine care and concern when working with every client. "Each client receives a personal assessment which reveals the healing modalities most appropriate for that person," she says. During the massage, Rachelle aims to release emotional blocks that may be contributing to the pain, with the utmost confidentiality and respect guiding the course of the session.
---
Professional License
OH: 7555
Certifications
Ohio State Medical Board
Specialized Training
Reflexology Science Institute, Certified Reflexologist, Columbus, OH, 1997
National Institute of Massotherapy Akron, OH, 1997