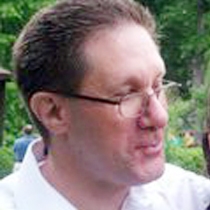 Mark L.
Massage Therapist "LMT"
Licensed massage therapist Mark Lechtner, a long-time resident of the Hickory area, is dedicated to spreading the healing art of massage to his community. With both his salon location and limited mobile practice, he hopes to bring relief to residents who are suffering from acute and chronic pain.
"I teach my clients how their entire body is connected. How problems with their feet can affect their hips, back and neck," says Mark. "I teach the importance of regular bodywork, and how they can take care of themselves between sessions, to achieve ultimate health."
Mark, who specializes in neuromuscular therapy and Swedish massage, is working hard to establish his practice in Hickory and build his reputation with local clientele. With over three years of practical and hundreds of hours of clinical experience, as well as a commitment to continuing education, Mark is well-equipped to treat a wide range of issues and concerns.
"Most of my clients are seeking relief from stress and chronic pain," Mark says. "What truly interests me is the challenge of discovering the source of a client's problem, and then figuring out the best way to treat it. Sometimes that may turn out not to be massage! But I want the best methods for healing my clients, whatever they may be. My passion is for helping others."
---
Professional License
LMBT #9399
Certifications
North Carolina Board of Massage and Bodywork Therapy
Specialized Training
Southeastern Institute, Clinical Massage Therapy, 2009