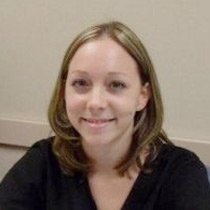 Brittany M.
Massage Therapist "LMT"
Licensed massage therapist Brittany Mitchell enjoys building long-term relationships with clients and relieving them of the agony of chronic pain conditions such as arthritis and fibromyalgia.
"I love what I do," Brittany says. "I see improvement in every client that comes my way. It is absolutely wonderful to work with so many people and help improve their lives!"
In the four years she has been practicing, Brittany has treated many clients with a wide range of issues. She says that she approaches each of her clients differently, depending on their individual needs. In addition to treating their aches and pains while they're in her hands, she teaches them how to care for their bodies between sessions. To motivate clients when they get discouraged, Brittany shares success stories, and is always ready to lend a willing ear.
Brittany asks clients who are new to her office to fill out a thorough intake form detailing their health history, which helps her determine the types of bodywork that will be most effective. After explaining her plan of action, she leaves the massage room so the client can undress to their comfort level in privacy. During the massage, Brittany maintains the client's modesty and comfort as her highest priority.
When she's not performing massage, Brittany can be found spending time with her family and volunteering for local charities. A childhood in a small Michigan village led Brittany to appreciate her community and develop a closeness with her neighbors—a closeness she wishes to extend to all potential new clients. "I hope to give every client the best session possible," she says.
---
Professional License
227013775
Certifications
National Certification Board for Therapeutic Massage and Bodywork
Specialized Training
Body Mind College, School of Massage and Holistics, 2008