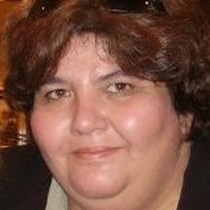 Randi W.
Massage Therapist "LMT"
---
To Randi Watson, posture and balance are crucial to one's long-term well-being. Drawing on her background in bodywork and massage, she strives to help all of her clients feel better and improve their overall health.
Massage, Randi says, can improve circulation, detoxify the body, relieve tension and increase mental awareness. Her goal is "mental, physical and spiritual healing," and with an array of techniques that includes sports, deep tissue and Swedish massage, trigger point therapy, reflexology, CranioSacral Therapy and acupressure, she is fully prepared to help clients heal.
Randi practices advanced massage techniques that are tailored to her individual client's needs and the appropriate therapeutic pressure. She is available to come to homes or offices and hopes to help clients "relax, relieve stress and physical discomfort and contribute to overall wellness," while finding a greater sense of balance and well-being.
At Randi's Healing Hands, dedication extends well beyond immediate comfort. In addition to helping reverse the negative effects of stress and pain, Randi also encourages healthy lifestyle habits and open communication in her clients. Their safety and comfort is her top priority, and she hopes each one leaves feeling better than when they first got on the table.