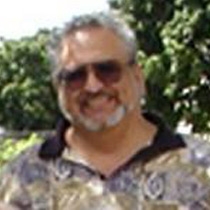 Joseph N.
Massage Therapist "LMT"
Licensed massage therapist Joseph Nader first began pursuing a career in therapeutic touch when the study of tai chi led him to discover the benefits of bodywork for injury recovery.
"Anyone who has ever experienced massage instinctively recognizes the positive effect it has on their body," says Joseph. "That relaxed sense of well-being they generally feel is a reminder that conditions are changing for the better."
Joseph is a strong believer in the power of massage to create change. He treats clients suffering from fibromyalgia, arthritis, osteoarthritis, depression, fatigue and injuries. "Massage can reduce sports-related soreness and improve circulation. Massage can relieve post-surgical pain and reduce recovery times. Oncology patients show less anxiety, depression, fatigue, nausea and pain following massage therapy," Joseph says.
In his mobile practice, Joseph focuses on crafting customized massage sessions suited to his clients' individual needs and goals for their therapy. "To achieve and maintain better health requires addressing both the physical and mental aspects of your life," Joseph says. "A physical problem can affect your mental outlook, and mental worries can take their toll on you physically. Massage is the ideal solution."
---
Professional License
5424
Specialized Training
The Myomassethics Center/Irene's Myomassology Institute, 1988