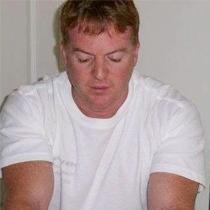 John C.
Massage Therapist "LMT"
Licensed massage therapist John Campanelli treats clients seeking something more than mere relaxation. With his specially developed connective tissue therapy, John helps his clients achieve natural, healthy relief from pain and discomfort while increasing their range of motion, releasing bonded muscles and building strength.
"The most important thing I teach each client is how different my treatments are from those of other therapists," John says. "I teach anatomy and physiology of the connective tissue, and how it works within the human body. I educate my clients to appreciate the complexity of human muscle function."
This complexity, as well as his passion for helping others, led John to study massage therapy, and then to obtain advanced certifications. In his practice he focuses on muscle adhesions, believing they are the result of stressful modern living and the root cause of most pain.
"Physical problems stem from these blockages, and I use special techniques to release them, helping to eliminate the source of discomfort. Any stress, emotional or physical, can lead to these adhesions, which in turn lead to all kinds of physical dysfunctions: curvature of the spine, shrinkage of height, arthritis, carpel tunnel syndrome, tendonitis and even plantar fasciitis," John says.
During a typical session, John will request the client's health history in order to determine if there are any preexisting conditions. He believes in communicating with clients so they understand what he is doing and so that he understands how they are tolerating the treatment. He shares tips on stretching, exercise and nutrition as well.
"I love my work, especially knowing I am making a difference in my clients' lives," John says. "Afterwards, they feel incredible!"
---
Professional License
MA57506
Certifications
Florida Board of Massage Therapy