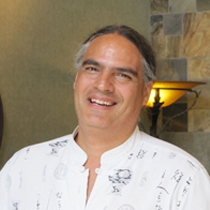 White-Eagle P.
Acupuncturist "Dipl Ac, LAc, MAc"
White-Eagle Perry, a licensed acupuncturist and owner of Arvada Acupuncture & Wellness in Arvada, Colo., doesn't believe in cookie-cutter protocols when it comes to treating clients, no matter how similar symptoms might be among individuals. He addresses each health concern with a customized treatment plan, using the full spectrum of Traditional Chinese Medicine.
White-Eagle began to explore the power of touch as a young boy, when his mother taught him the basics of massage. Over the years, he studied numerous modalities, natural healing, Native American forms of medicine and shamanism, eventually earning a degree in Traditional Chinese Medicine at the famous Yo San University in Los Angeles, Calif.
White-Eagle wants everyone to benefit from safe and natural yet effective means to improving health and wellness. Relying on "inner vision" along with his extensive training, White-Eagle treats each individual according to his or her specific needs. Sessions may combine acupuncture, herbology, auricular medicine, anma massage and medical qi gong.
"My clients are those that seriously view Chinese medicine as their insurance plan," White-Eagle says, noting that these individuals enjoy the benefits of regular sessions, not feeling as well when they miss appointments.
A father to three children, White-Eagle plays guitar and enjoys golfing, scuba diving and being a private pilot in his spare time.
---
Specialized Training
Japanese Massage and Bodywork Institute
Mien Shiang Institute