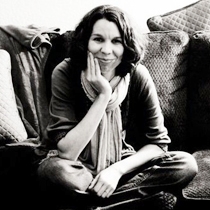 Brandi N.
Massage Therapist "CMT"
When certified massage therapist Brandi Nuse-Villegas needed a name for her private mobile practice, she decided on Mirembe: "peace" in the African language of L'uganda. Through massage therapy, Brandi strives to bring peace, relaxation and healing to each and every one of her clients.
"I believe that massage helps the body, and the whole being, become healthier," Brandi says. "By relieving stress, the physical body heals and strengthens. Meanwhile, mental and emotional healing is also taking place." Brandi, who has been practicing massage on her friends for 10 years, feels honored to use her well-honed skills to help her clients discover a natural path to wellness.
Brandi works with a wide range of individuals. Her longest running client suffers from chronic back and neck pain that Brandi alleviates on a regular basis. To every client, Brandi offers advice regarding proper hydration, nutrition and stress management techniques that can help them heal when they're not in her hands.
First-time clients of Brandi's can expect a thorough intake process. She asks all new clients to fill out a health history form, which she reviews before discussing issues, concerns and goals. When she is sure the client fully understands how their session will proceed, Brandi asks them to lie on their back—something most clients are not accustomed to. Doing so, Brandi says, allows her to leave the tough neck and back spots for last, when the client is more relaxed.
"My clients really like this format," Brandi says. "In everything I do, I am attentive to their needs and preferences."
---
Certifications
California Massage Therapy Council
Specialized Training
Sierra Massage School, Massage Therapy, 2011
Current & Previous Employers
Mirembe Massage Therapy, 2011-present