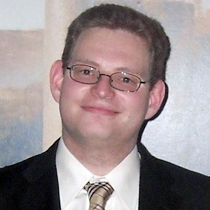 Jeff S.
Massage Therapist
Licensed massage therapist Jeff Shuman always knew he wanted to help people. In high school, he became an EMT, and later went on to study health. It was a career in massage therapy, however, that eventually offered him the opportunities he'd been looking for, and he now spends his days providing relief to the overworked, overstressed or injured residents of East Hartford.
In general, Jeff's clientele have a common complaint: they are suffering from what he describes as the "effects of life." "I routinely provide relaxation massages along with numerous techniques to recover from athletic activities, repetitive motion injuries, detoxification of the body, and many other conditions," Jeff says. "I have clients who are dentists, doctors, office workers, EMS, fire and police personnel, students, teachers, just to name a few."
The most important thing Jeff teaches all his clients is to listen to their bodies. "Your body knows when something is wrong, and it's not shy about telling you," he explains. "But most people ignore their bodies until a serious issue develops." To prevent this, Jeff spends time with his clients discussing their health history in order to understand what past issues might be affecting their current condition.
"Massage in all its forms is absolutely fantastic to give and receive!" Jeff says. "I'm interested in my clients' health and their best interests, and I give them all the time they need."
---
Professional License
29.006229
Certifications
Connecticut Department of Public Health
Specialized Training
Branford Hall Career Institute, Massage Therapy