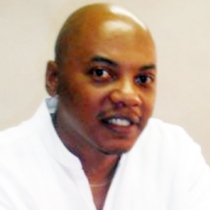 YJ W.
Massage Therapist "LMT"
Licensed massage therapist YJ Word believes in the manual transference of positive energy. A natural healer, YJ enjoys the challenge of meeting new clients and working with them to soothe their pain, stress or injury.
Licensed massage therapist YJ is passionate about helping each and every client achieve his or her wellness goals. He is skilled in deep tissue, sports, and swedish massage. YJ is committed to providing his clients with custom sessions designed to meet individual needs and preferences, and to improve his clients' overall well-being.
---
Professional License
GA license MT001236
Certifications
Georgia Board of Massage Therapy
Specialized Training
Georgia Medical Institute (now Everest College), 2006