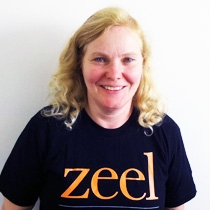 Theresa G.
Massage Therapist "CMT"
A natural born healer, Swiss-born certified massage therapist Theresa uses her experience in wellness centers and spas to bring clients rejuvenating, therapeutic massage in their own homes. Therese has special expertise relieving pain and stress in the upper back and neck and also specializes in treating active and athletic individuals. She has helped numerous clients to address discomfort associated with MS, fibromyalgia, arthritis, hip joint pain, prenatal pain and illness.
Theresa works on pressure points, incorporating stretches when needed. She is trained in Japanese Amma, a precursor of Shiatsu, and often combines it with modalities like Swedish massage and Hawaiian Lomi Lomi.
---
Professional License
CAMTC certificate 32565
Certifications
California Massage Therapy Council
Specialized Training
A2Z Health Massage School, Reseda, CA (2012) Hands On Healing Institute, Tujunga, CA (ongoing)
Current & Previous Employers
Pacific West Health Medical Center (West Los Angeles, CA); Serenity Day Spa (Pasadena, CA)