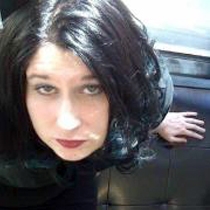 CJ S.
Massage Therapist
From soldiers to school teachers, CJ Shipp works on a wide variety of clients, many who have incurred injuries, physical stress and illnesses and are looking for alternative ways to cope. A licensed massage therapist in Killeen, Texas, CJ has a broad set of holistic skills to provide much-needed relief.
CJ was fascinated by alternative medicine and bodywork from a very young age, and knew she wanted to become a massage therapist before she actually knew what one was. Naturally drawn to helping her mom overcome headaches, she recalls rubbing Mom's back as she held a stone to provide comfort and relief.
Affiliated with an integrative massage therapy clinic, CJ offers Swedish, deep tissue and prenatal massage as well as reflexology, ear candling, crystal therapy, aromatherapy, chakra balancing and other holistic modalities. CJ recently attended MD Anderson's 8th Annual Oncology Training Conference for Acupuncturists, Massage Therapists, and Yoga Teachers to gain the understanding and skills to work with cancer patients.
CJ incorporates joint mobility and deep muscle stretching into her deep tissue massage work, so muscles and joints aren't as traumatized by the pressure. She works to find the cause of pain and discomfort, advising clients on how to avoid strain, muscle fatigue and injury. She also teaches easy and inexpensive ways for clients to maintain the benefits of their session at home.
A self-described "eclectic" person, CJ enjoys live music, video games, movies, plays and taking care of rescued animals. She also loves collecting gemstones and essential oils, making new bath, body and wellness items with her finds.
---
Professional License
TXMT106600
Certifications
Texas Department of Licensing and Regulation