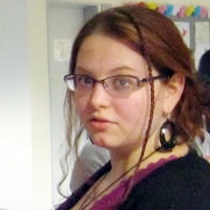 Kei N.
Massage Therapist "LMT"
Simply put, licensed massage therapist Kei Niebur loves what she does. "Compassionate, healing touch is a gift that I can give and give and give, and never run out of within myself," she says.
Kei, who has lived and studied in Japan, loves sharing stories of her journeys—tales of success, of positive change, of personal growth. "I listen to their stories and offer my humble input," she adds. "Every person has to motivate themselves to really change from their core, but I'm happy to encourage them along the way."
Kei also teaches her clients how to retain the effects of a massage and to prolong the benefits. "I hope that every time I see them, we are always improving their condition a little more," she says.
To bring about lasting change, Kei fuses a number of modalities throughout each 30, 60 or 90-minute session (or more!), adding amenities such as salt glows, aromatherapy and more. She also provides house calls for parties and is happy to accommodate her client's hectic schedules when needed.
---
Professional License
TX MT115369
Certifications
Texas Department of Licensing and Regulation
Specialized Training
Healing Handz Massage Academy, 2011