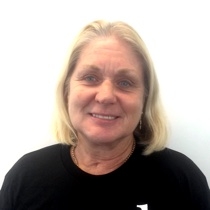 Carol S.
Massage Therapist "LMT"
Carol Stuhmer was only 19 when an auto accident left her with injuries that would result in years of chronic pain. Searching for something that would alleviate the discomfort led her to massage, and when she later experienced CranioSacral Therapy, Carol says: "I was hooked."
Licensed massage therapist Carol has been practicing since 1997, when she graduated from the prestigious Educating Hands School of Massage in Miami. She has worked at a number of exclusive spas in Miami, including Loews Hotel. Carol has worked with clients to help them improve their well-being. She also has extensive experience with clinical massage, working with chiropractors and physical therapists. Specializing in therapeutic massage, Carol is skilled in several medical massage modalities, including trigger point therapy, CranioSacral therapy, neuromuscular, prenatal massage and lymphatic drainage. She is also well-versed in Swedish, reflexology, deep tissue, and Thai massage.
---
Professional License
FL License MA24491
Certifications
Florida Board of Massage Therapy
National Certification Board for Therapeutic Massage and Bodywork
Specialized Training
Educating Hands School of Massage Therapy Miami, FL (1997)
Current & Previous Employers
Loews Hotel (Miami, FL ); McAllister Spa (Miami Beach, FL); Mona Issa Chiropractic (Miami, FL)