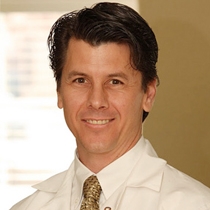 Sean L.
Chiropractor "DC"
With a Catersville, Ga.-based practice, Dr. Sean Lotterer strives to "correct the cause of the disease, not its effect" in order to ensure that his patients continue to lead strong, healthy lives well into the future.
Dr. Sean and his wife and business partner, Dr. Jennifer Lotterer, offer chiropractic, physical rehabilitation, clinical nutrition and weight loss at the New Life Health Center. There, they take the time to get to know their patients and practice a "whole person approach to wellness" in order to yield the best possible results.
At New Life Health Center, Dr. Sean and Dr. Jennifer offer chiropractic for back, neck and joints, sports injuries, personal injury, weight loss treatment, children's care, nutritional and health services, hormone imbalance treatment, degenerative disc disease and ZYTO biocommunication.
Dr. Sean sees his role as a facilitator. He aims "to free rather than control, to assist rather than intrude," allowing his patients the independence to take care of themselves and the education necessary to facilitate healing long after each session ends. He looks for the root causes of health problems and determines "why tough cases have been resistant" in the past.
In order to provide the best possible care to individuals and their families, Dr. Sean does what he can to teach them, "the cause of sickness and disease, inspiring them to make lifestyle changes so they can be healthier and stay healthy for a lifetime." He, Dr. Jennifer and the rest of the staff at New Life Health Center hope to alleviate patient pain and to inspire and educate them to become "active participants" in their own well-being.
---
Professional License
CHIR007426
Certifications
Georgia Board of Chiropractic Examiners