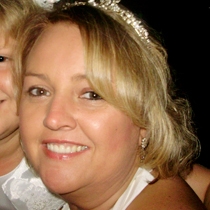 Melissa P.
Massage Therapist "LMT"
Licensed massage therapist and medical bodyworker Melissa Phillips has a fascination for the human body and how each muscle moves that drives her to learn all she can for the benefit of her clients.
Melissa grew up in Georgia, becoming an accountant after high school despite her previous aversion to math. She transitioned into health care after spending far too long crunching numbers, moving to Tennessee to earn her massage therapy certifications and start anew.
Studying massage therapy by day and taking classes as a surgical assistant and in psychology by night, Melissa began to truly understand the advantages of bodywork, seeing the difference in her clients' attitudes from the beginning of a session to the end. "I know this is what I am supposed to be doing with my career," she says. Affirmation, she adds, is a great motivator.
Melissa attended Miller-Motte Technical College in Chattanooga, Tenn. and studied a variety of advanced bodywork modalities that now enable her to work with even the trickiest of cases. One client, for example, who made an appointment to address shoulder pain for a torn rotator cuff, was able to avoid the need for surgery through regular sessions and an at-home treatment plan.
Among the "homework" assigned to clients are stretches and tips for a generally healthy lifestyle. As she puts it, massage works by creating a sense of inner solace for the body; but to reduce stress and improve well-being in the long run, the client has to play an integral role in their health too.
---
Professional License
MT 8792
Certifications
Tennessee Board of Massage Licensure