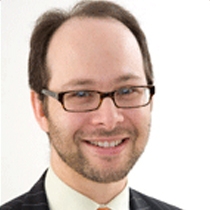 Jason A.
Dermatologist "MD, FAAD"
Dr. Applebaum is a graduate of the Albert Einstein College of Medicine in New York, where he earned honors and received special distinction for research performed in the field of molecular biology. After completing his internal medicine internship at the New York University Medical Center and his dermatology residency at the University of Chicago, he went on to pursue post-graduate training.
While in The Windy City, Dr. Applebaum conducted extensive research on melanoma, his findings which have been published in peer-reviewed journals such as the prestigious Journal of the National Cancer Institute. In addition, he has presented his findings at numerous conferences for the Chicago Dermatologic Society.
As part of the elite team of skin care experts at Advanced Dermatology and the Center for Laser and Cosmetic Surgery, which he joined in 1999, Dr. Applebaum works with clients using the latest techniques in the industry. He is board certified in dermatology, a fellow of the American Academy of Dermatology, and a member of the American Medical Association and the Society of Investigative Dermatology.
About Advanced Dermatology
A premier medical practice with seven locations throughout the New York metropolitan area, Advanced Dermatology and the Center for Laser and Cosmetic Surgery offers a wide range of medical, laser and cosmetic dermatology and plastic surgery services. Their facilities are equipped with more dermatologic lasers than any hospital or medical practice on Long Island.
---
Certifications
American Board of Dermatology