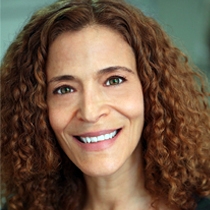 Beth N.
Personal Trainer "CPT"
ACE-certified personal trainer and Swedish Institute graduate Beth Novick aims to support, educate and motivate her clients so that they can live happier, healthier and more balances lives.
A native New Yorker who grew up in Brooklyn, Beth now works with clients on Manhattan's West End. She has a unique background in rehabilitative training and medical massage, which she infuses with her knowledge of dance, yoga and Pilates for a comprehensive wellness program that's both effective and engaging.
Beth's approach to personal training is simple. First, she seeks to develop the core muscles in order to improve postural alignment. Doing so, she explains, helps to prevent injuries from occurring. Beth says, "The most important thing I teach my clients is postural alignment and how to stay present in their body during a training session."
---
Certifications
American Council on Exercise (ACE)
Specialized Training
Swedish Institute College of Health Sciences, Massage Therapy, 1999
American Council on Exercise, Personal Trainer, Exercise Physiology, 2012