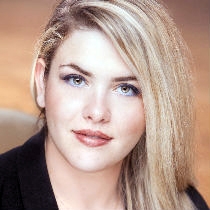 Victoria V.
Cosmetic Dentist "DDS"
Dr. Veytsman's commitment to standout patient comfort makes it easy to see why her datebook is constantly filled with repeat clients and referrals. Located just a few blocks shy of Central Park, this decidedly uptown dental practice has received accolades from the press for its luxurious atmosphere and its spa-like dcor.
Staying true to her customized approach, Dr. Veytsman kicks off every appointment by patiently listening to her client's desires and concerns, after which she completes a thorough examination, discusses her professional diagnosis and recommends a personalized treatment plan.
From general and restorative dentistry to implantology and functional aesthetics, Dr. Veytsman offers the most advanced treatment options in the industry. State-of-the-art technology ensures that her progressive practice is always ahead of the curve, enabling Dr. Veytsman to provide high-quality service and preventative care.
---
Certifications
American Board of General Dentistry