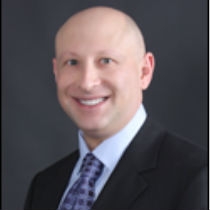 Jason P.
Plastic Surgeon "MD, FACS"
"I look the way I should now," Dina Manzo told Life & Style after Dr. Pozner's procedure. "I'm proportional." And, the glitzy housewife added, she couldn't wait to go bikini shopping.
Dr. Pozner is the founder of Sanctuary Plastic Surgery and co-owner of Sanctuary Medical Aesthetic Center in Boca Raton, Fl. Trained at New York's Mount Sinai Medical Center, Montefiore Medical Center and Downstate Medical Center, Dr. Pozner is an expert in both surgical and non-invasive plastic surgery.
The board-certified surgeon completed a fellowship in aesthetic and endoscopic plastic surgery in Maryland, where he was an assistant professor of plastic surgery at Johns Hopkins Medical Center. He is currently adjunct clinical faculty at Cleveland Clinic Florida Department of Plastic Surgery.
At Dr. Pozner's 11,000-square-foot medical center, he serves an international clientele that come to him and his team for everything from laser treatments and varicose vein therapies to clinical age management and cosmetic surgery procedures. Plastic surgery remains the doctor's first love: "To be able to take something that was of concern to a patient, turn it around and enable them to see themselves in a whole new way gives me a real charge," he said.
Customer satisfaction is of utmost importance to Dr. Pozner. Because many clients fear pain, Dr. Pozner provides ice, numbing cream and lidocaine with injectables. "We use small needles, and change them frequently to be sure they're sharp," he said. Out of respect for clients, he makes sure chaperones are present when he meets with patients—both male and female.
Dr. Pozner is licensed in Florida and New York. He lives in Boca Raton with his wife Larissa, their two Westies, and their seven parrots.
Advanced Technology
Dr. Pozner's practice is often the first to offer new innovations to patients, and participates in many FDA studies. New technologies have included instruments used in facial procedures that decrease downtime and bruising, the no-touch technique for breast implant insertion, and non-surgical fat removal techniques. "
---
Certifications
American Board of Plastic Surgery