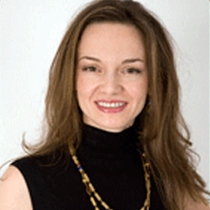 Valerie G.
Dermatologist "MD, FAAD, PhD"
Dr. Goldburt set the stage for her career as an undergrad at Harvard University, where she researched the mechanisms of genetic switches, completed her studies in biochemistry and graduated with honors. With a firm grasp of science, she continued to pursue her medical degree as a graduate student, completing a master's at Columbia University while investigating the effects of ultraviolet light on cancer proteins.
As a medical student at SUNY Downstate Medical Center, where she earned her M.D. and PhD in microbiology and immunology, Dr. Goldburt spent a significant period of time examining defense mechanisms of the immune system. While there, she served as a university representative at American Association of Medical Colleges conferences around the country.
Dr. Goldburt stood out as an exceptional scholar throughout her education, receiving grants from the Howard Hughes Institute and the National Institutes of Health, awards which fully funded her medical school career and her dermatology residency at Downstate Medical Center. Since completing her internship at Manhattan's Lenox Hill Hospital as well as her Downstate residency, Dr. Goldburt has joined the practice at Advanced Dermatology and the Center for Laser and Cosmetic Surgery.
About Advanced Dermatology
Dr. Goldburt has been affiliated with Advanced Dermatology since 2007. A premier medical practice with seven locations throughout the New York metropolitan area, Advanced Dermatology and the Center for Laser and Cosmetic Surgery offers a wide range of medical, laser and cosmetic dermatology and plastic surgery services. Their facilities are equipped with an impressive array of lasers in comparison to nearby hospitals and medical practices.
---
Certifications
American Board of Dermatology