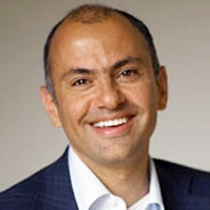 Ramin T.
Cosmetic Dentist "DDS"
After graduating from Columbia Universitys College of Dental Surgery, Dr. Tabib received extensive training in implantology at New York University and at the Misch Implant Institute in Pittsburgh. In 1998 he was elected a fellow in the International Congress of Oral Implantology, an honor only a handful of dentists worldwide have achieved.
Dr. Tabib has also added to his skills in neuromuscular dentistry and has completed advanced training in cosmetic and restorative dentistry, pain control and anesthesia.
At NYC Smile Design Dr. Tabib believes the first step in achieving optimal personal health is maintaining a healthy mouth. He helps his patients reach this goal by educating them and providing the latest products and tools for dental health. Dr. Tabib also specializes in treating patients who have eating disorders.
Dr. Tabib can provide Invisalign, porcelain veneers, complete smile make overs, restorative and cosmetic dentistry, periodontics, orthodontics, oral surgery, periodontal therapy, periodontal plastic surgery, pediatric dentistry, pain control and treatment in dental trauma and emergencies.
A runner and skier, Dr. Tabib is equally passionate about cooking, photography and learning to play the acoustic guitar. At NYC Smile Design, Dr. Tabib is also the resident DJ and likes to shares his love of Paul Motian, Joao Gilberto and Georg Telemann with patients.
---
Certifications
New York Office of the Professions