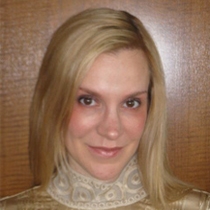 Dina A.
Dermatologist "MD, FAAD"
Early in her dermatology residency, Dr. Anderson was studying the effects of Retin-A on acne patients when she noticed the product's remarkable anti-aging effects. Today, after treating patients in her own practice for 15 years, the doctor is a widely regarded expert in skin, aging, acne and facial rejuvenation.
Dr. Anderson considers the proper use of Botox an art form, and as it turns out, Allergan agrees. The pharmaceutical company that makes the popular product selected Dr. Anderson to teach Botox injection to cosmetic dermatologists around the world. The dermatologist's private office was also one of the first National Training Centers for Botox.
Skilled in using Sculptra for a "liquid facelift," Dr. Anderson has also been selected as one of eight national masters of the procedure.
The mother of two young children, Dr. Anderson says the key to her success is the personal relationship she develops with a patient. "I consider each of my patients to be a long-term commitment," she says.
The doctor's practice is a family-run affair, and you may see Dr. Anderson's sister behind the front desk. So consider seeing the doctor a little like visiting family—except that at the end of this visit, you'll be glowing.
---
Certifications
American Board of Dermatology