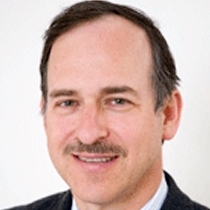 Joshua F.
Dermatologist "MD, FAAD"
Dr. Fox's service and expertise in dermatology has been recognized by multiple hospitals, civic, educational and community organizations. He has served on the advisory boards of both the Psoriasis Foundation and National Rosacea Foundation, and is an official spokesperson for the American Academy of Dermatology and the American Society of Dermatologic Surgery.
As an authority in skin cancer, cosmetic surgery and laser procedures, Dr. Fox has presented his clinical findings on a wide range of subjects, from laser techniques and cosmetic procedures to stretch marks and scars. He has been recognized by Top Doctors, Who's Who, the International Society of Dermatology and the prestigious Husic Award for research.
Advanced Dermatology owns more lasers than the vast majority of hospitals and dermatology practice on the East Coast, and has been a resource center for educating dermatologists, laser surgeons, cosmetic surgeons and others about laser procedures, skin cancer and cosmetic surgery techniques.
In 1987, Dr. Fox founded the AAD Melanoma/Skin Cancer Prevention Program in Queens, N.Y. to develop effective community screening programs and increase skin cancer awareness and prevention. He later created a dermatology and skin cancer research and advocacy forum for patients and physicians, called the New Age Skin Research Foundation.
Dr. Fox, a fellow of the American Academy of Dermatology, attended the Mt. Sinai School of Medicine in New York City. He completed an internship at Maimonides Hospital in Brooklyn, followed by a four-year dermatology residency at the New York University School of Medicine. Currently on staff at several New York City hospitals, Dr. Fox has served as chief of dermatology of several major teaching hospitals, including Mt. Sinai Hospital of Queens and Jamaica Medical Center.
---
Certifications
American Board of Dermatology