Sharon Osbourne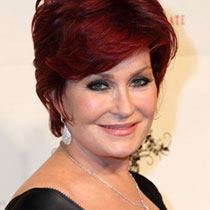 Health & Beauty Regimen
Diet and nutrition: Sharon Osbourne has always had to watch her weight. "When I was fat, my jewelry was a distraction from my arse," the good-spirited celebrity told magazine in 2006. But since removing her surgically placed gastric band (a procedure that restricted her to between three and five small meals a day), Osbourne has traded in her 54-carat sapphire for a carrot of a different kind. After surgery, she vowed to stop binging.
Fitness and exercise: Osbourne now joins her newly-fit daughter, Kelly, for personal training sessions with Sarah Hagaman at Blue Clay Fitness in Los Angeles.
Cosmetic treatments: Osbourne has had several plastic surgeries and cosmetic procedures. In 1999, she had gastric weight loss surgery.
Known doctors: Dr. Leslie Stevens of the Lasky Clinic in Beverly Hills, CA, is a renowned cosmetic surgeon who has treated many celebrities, including Osbourne.
Quotes