Katherine Heigl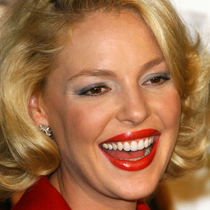 Health & Beauty Regimen
Diet and nutrition: While filming , Heigl adhered to Hollywood trainer Harley Pasternak's 5-Factor Diet, which delivers five high-protein, high-fiber meals a day. Katherine reportedly continues this diet (and his workout routine) today.
Fitness and exercise
Beauty products: In the October 2007 issue of magazine, Heigl admitted to a (healthy) obsession with makeup.
Cosmetic treatments
Known doctors: Other than Dr. Izzie Stevens, Katherine Heigl is not associated with any known doctor or surgeon.
Quotes