Elizabeth Hurley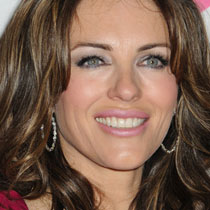 Health & Beauty Regimen
Diet and nutrition: Hurley is known for her commitment to healthy eating. Several sources, including the divulged her most recent dietary venture: The . Invented in the late 90s, Blood Type dieters claim cinched waistlines after one month on the strict meal plan.
Fitness and exercise: As part of Kirsch's exercise regime, Hurley's grueling workouts involve cardio, lunges, squats and resistance exercises. When not in training for an upcoming role, Hurley makes sure to take daily walks of at least 30 minutes and squeeze in ab-crunching sit-ups while watching television.
Beauty products: From 1995 to 2001, Hurley was the spokesmodel for Estee Lauder. Although she is no longer officially affiliated with the beauty brand, she still occasionally works with them.
Cosmetic treatments: Hurley's physical appearance has changed little since she first gained recognition in 1994, which has led many to believe she has had her fair share of Botox injections, skin peels and to keep her skin and face looking smooth and youthful. Most observers agree that she plumps her lips with fillers like .
Quotes