Blake Lively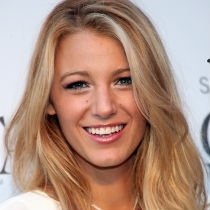 Best known for her role playing Serena van der Woodsen on the young adult book series-turned-television teen drama, , Blake Lively was born into a Hollywood family of screenwriters and directors. The stunning blonde began her acting career at age eleven in the film , directed by her father, Ernie Lively. Lively is the current face of Chanel.
Health & Beauty Regimen
Diet and nutrition: Blake unabashedly loves food - almost as much as she loves couture fashion. Though she tries to maintain a healthy diet of oatmeal with blueberries for breakfast and fish with veggies for dinner, the 5'10 actress has a penchant for local flavors prepared in the French gastronomical tradition. She made this clear by hitting about a dozen New Orleans restaurants in a 13 day span while filming .
Fitness and exercise: During a 2009 interview with , Blake revealed that, at the time, she had about as much experience in the gym as her on-screen character Serena van der Woodsen does with Kmart. "I have never worked out, but I know you feel better when you do, so I am planning on getting a trainer," she told the publication.
Beauty products: At 23, Lively doesn't really need to worry about the effects of aging just yet. Still, she keeps her face looking fresh and camera-ready with , which she says she's "religious" about having.
Cosmetic treatments: Spotted: a leggy blonde with one of the most coveted figures in all of Hollywood. So, of course there's gossip aplenty surrounding Blake's body.
Quotes