What's better than watching the Bachelorette, Rachel Lindsay, go on dates, enjoy several first kisses, and find love (not with you, DeMario!)  The answer: watching The Bachelorette at the Zeel Ultimate Spa Party on June 5th in the SF Bay Area.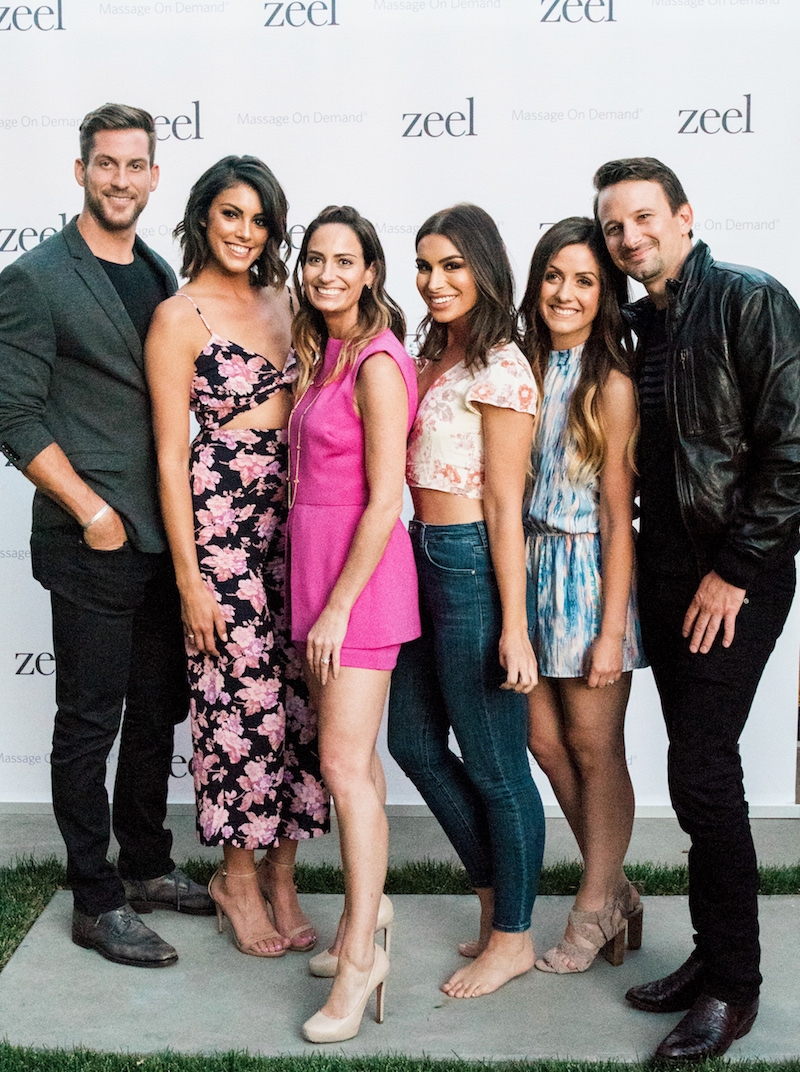 L-R Chase McNary and Lace Morris, Cynthia Irons CMO of Zeel, Ashley Iaconetti, Carly Waddell and Evan Bass.
"The one thing that I can do for myself that relaxes me."
Former Bachelor contestants and huge Zeel Massage fans Ashley Iaconetti, Lace Morris, and Carly Waddell hosted the bash, which featured relaxing poolside massages from expert Zeel  Massage Therapists Lucia, Amelia, Shauna, and Irma.
Beforehand, hostesses Lace, Ashley, and Carly joined Brit + Co's Elena Buenrostro and Zeel's Cynthia Irons on Brit + Co's Facebook Live to talk Zeel. "I love Zeel," raved Lace, "because it comes to your house or wherever you're at." Carly, stressed from planning her wedding, noted that Zeel was "the one thing that I can do for myself that relaxes me."
Attendees watched the program, enjoyed spa-quality Zeel Massages on demand, and sipped Bachelor wines (our favorite: The Final Rosé).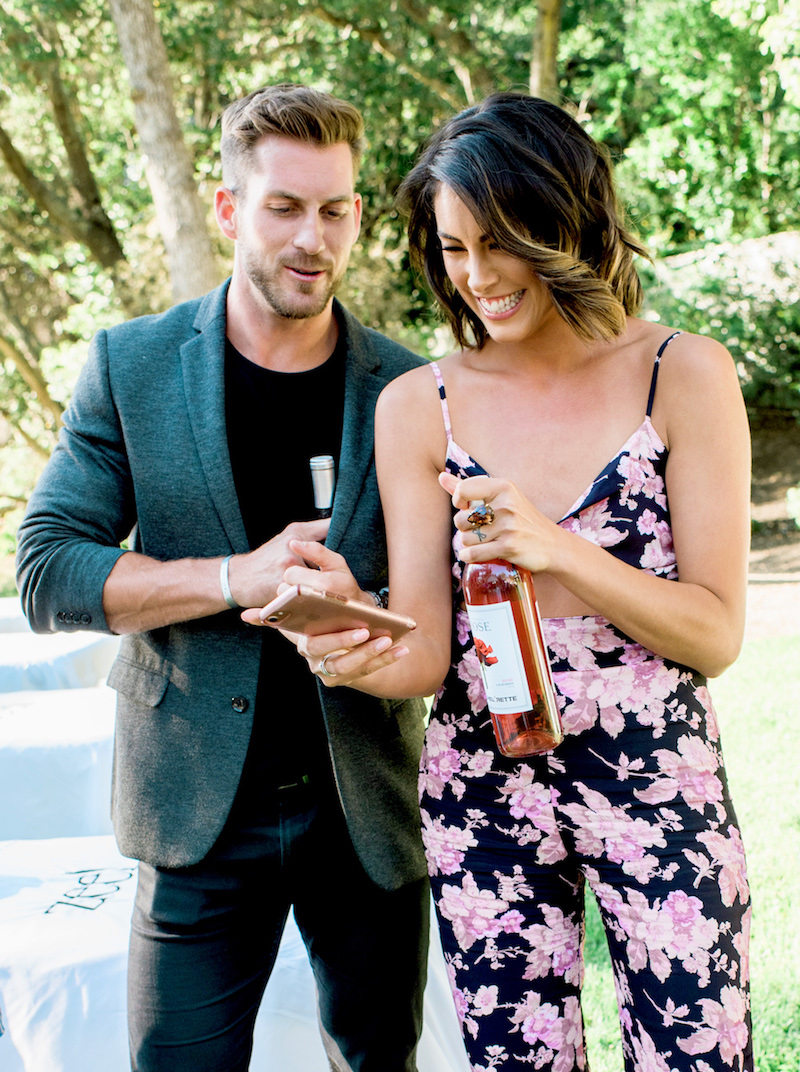 Chase McNary and Lace Morris…using the Zeel app?
A few special guests joined the 75 influencers attending Zeel's spa party: Carly's fiancé, Evan Bass, and his pal, Chase McNary, made a surprise appearance, and made sure to get their own massages too.  (Their group selfie also made an appearance on E!)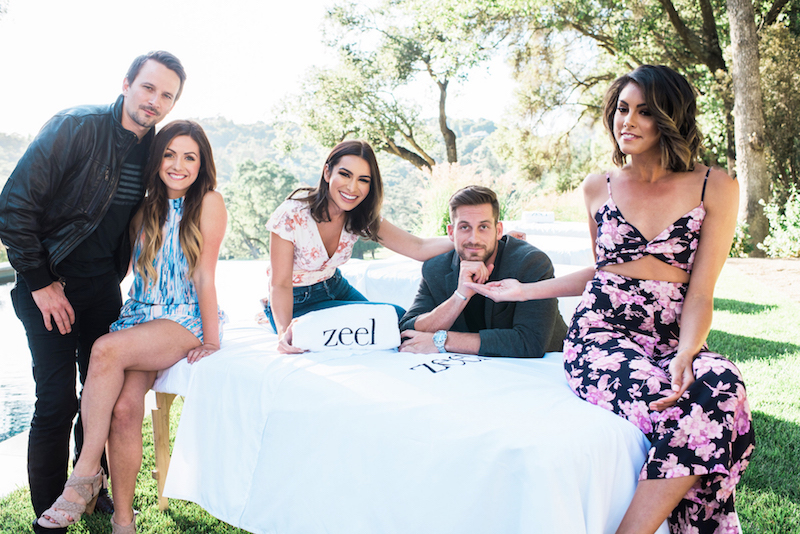 L-R: Evan Bass, Carly Waddell, Ashley Iaconetti, Chase McNary and Lace Morris — all ready for Zeel Massages.
After the party, Ashley Iaconetti joined Bachelor alum Ben Higgins on their new podcast, Almost Famous.  Ben praised the "amazing experience" he'd recently had with Zeel. Ashley, of course, knew all about it – she's a Zeel Massage member. "I've had many Zeel Massages in the past couple months. It's so good, I actually became a member. I have a massage table that was delivered to my house recently."

"It's so good, I actually became a member."
Suggested Reading: Becca Tilley Blog Launch Party + Zeel Massage
Marcy Lerner
Marcy is the SVP of People and Communications at Zeel. In addition to overseeing the humans of Zeel, Marcy has written about workplace topics for more than 20 years both at Zeel and as VP of Content for Vault.com, a career information web site and publisher.