In the past few weeks, Zeel has been expanding at a rapid pace – a few weeks ago Atlanta, this week Phoenix.  But we've saved the best for today – we're proud to announce our first international Zeel location. And it's not even a city – it's a continent!  
Welcome to Zeel Antarctica.
We're looking forward to bringing the best in Massage On Demand® to Antarctic residents, visitors, and explorers. Whether you're stuck in McMurdo Station for the season, a scientist measuring the catastrophic dissolution of the Western Antarctic Shelf, or just a cruise ship traveler hopping offshore to take selfies with penguins, Zeel is your best massage in Antarctica.
Assuming you can get cell phone service, just open the Zeel app for iPhone or Android and book your Zeel Massage.  In as little as an hour (assuming our snowmobiles don't break down and strand our Zeel Massage Therapists in the unforgiving icy, barren wilderness), your therapist will arrive at your Quonset hut or supervillain lair, ready to give you a great Zeel Massage in Antarctica.
We look forward to seeing you soon on the seventh continent!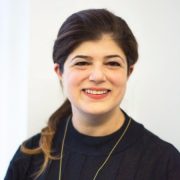 Marcy Lerner
Marcy is the SVP of People and Communications at Zeel. In addition to overseeing the humans of Zeel, Marcy has written about workplace topics for more than 20 years both at Zeel and as VP of Content for Vault.com, a career information web site and publisher.