Who's ready to Tone It Up? Zeel is pumped to partner with Tone It Up (TIU) co-founders Karena Dawn and Katrina Scott on their nationwide fitness tour, kicking off September 7 in Washington, D.C. and running through October 7.
TIU is a lifestyle brand and fitness community that has turned into a global wellness phenomenon. Their booming community of a million-plus active followers now has the chance to work out with Karena and Katrina in person at tour stops around the country. The TIU Tour includes workouts with CorePower Yoga, celebrity trainer Jillian Michaels, and K&K themselves, the heart and soul of Tone It Up.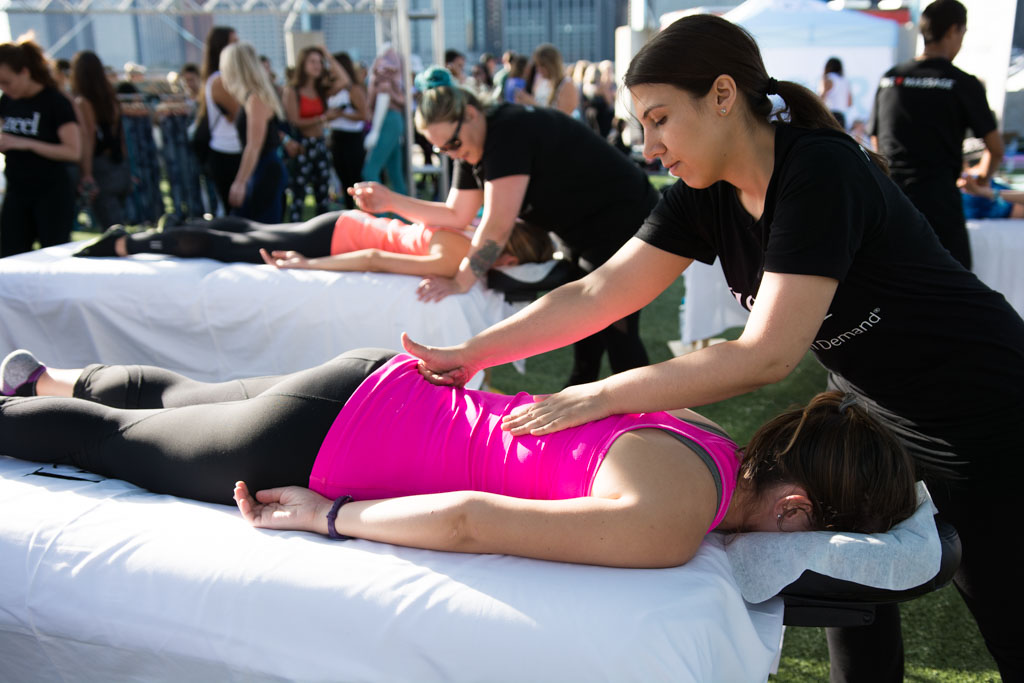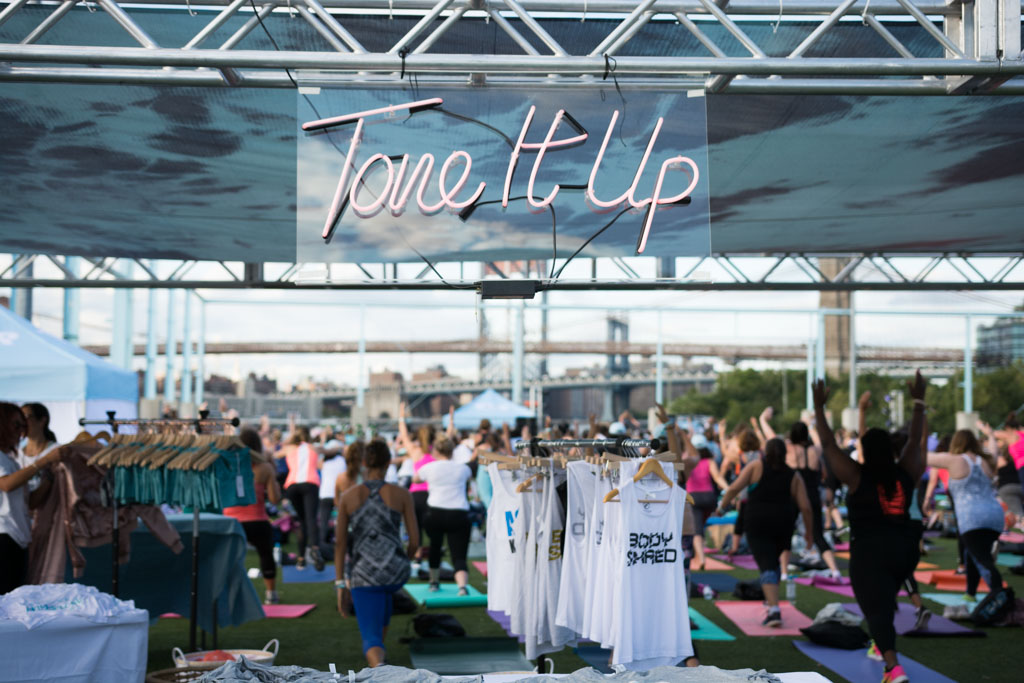 Joining the fitfam fun will be massage therapists, courtesy of Zeel, providing free massages to TIU attendees throughout the month. So if you're in need of some guided stretching in between sets of squat-thrusts, or a full-on sports massage to recover from muscle pain, these professionally trained therapists are here to cure what ails ya.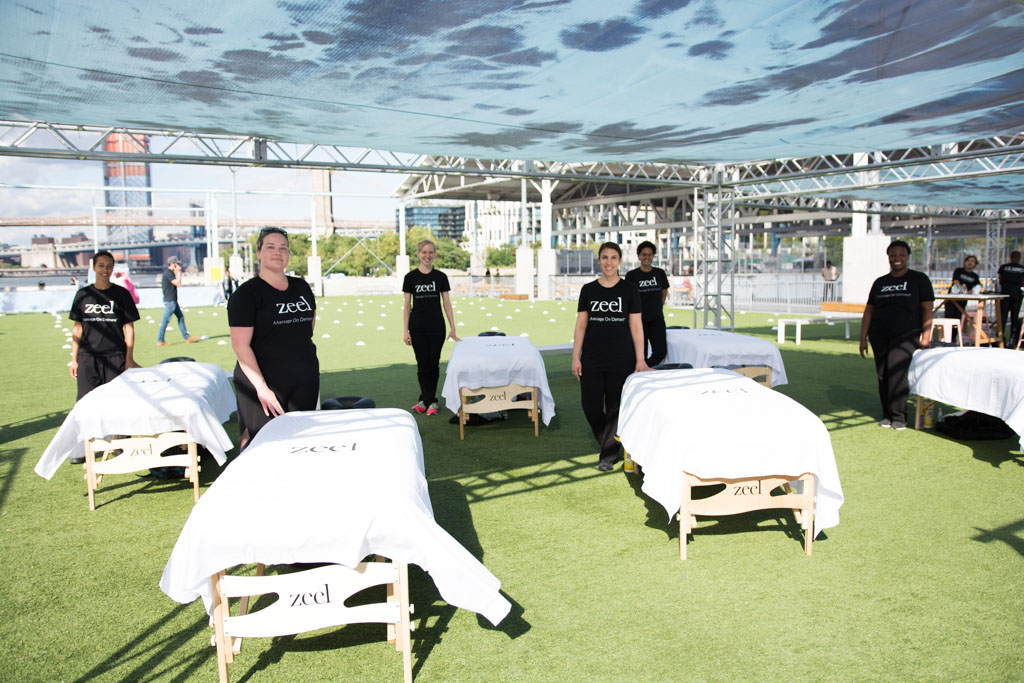 The benefits of athletic massage are numerous:
Increased flexibility
Improved range of motion
Better circulation
Injury prevention
Enhanced endurance to get you through the TIU marathon
Recovery after workouts from any related injuries or soreness
Reduced hormones like cortisol to help you shed body fat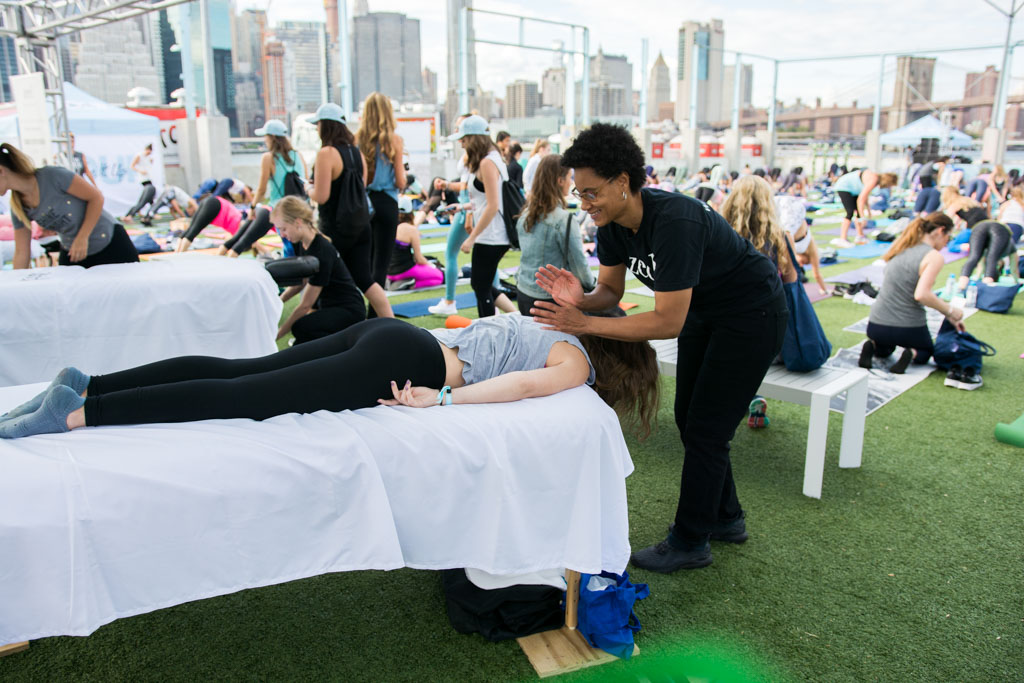 "Massage doesn't just relieve stress — it's an invaluable addition to workout routines," says Cynthia Irons, Zeel's CMO and lifestyle expert. "The estimated 30,000 Tone It Up fans expected to attend this inspiring tour will no doubt enjoy the benefits of Zeel Massages after working out with fitness goddesses Karena and Katrina."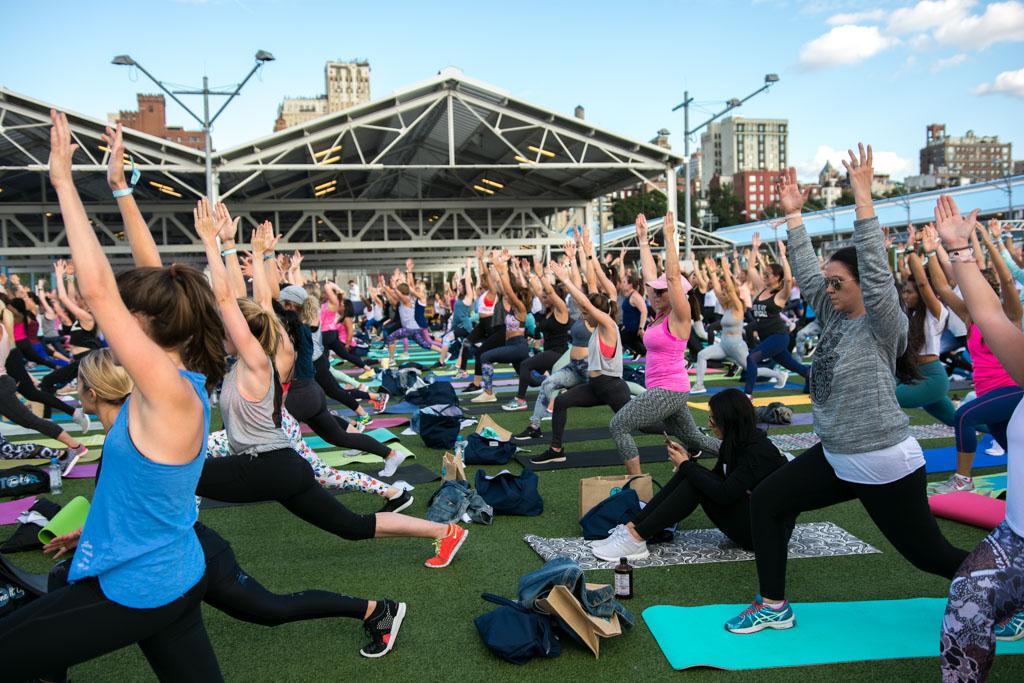 At tour stops so far, energy is high and guests are feeling the Zeel. A therapeutic massage on top of an intense workout sesh appears to be just what the doctor ordered. "Jillian Michaels' workout really kicked our butts," said one attendee at TIU NYC in Brooklyn Bridge Park, "so the massage was a really nice reward after. I felt like I really earned it."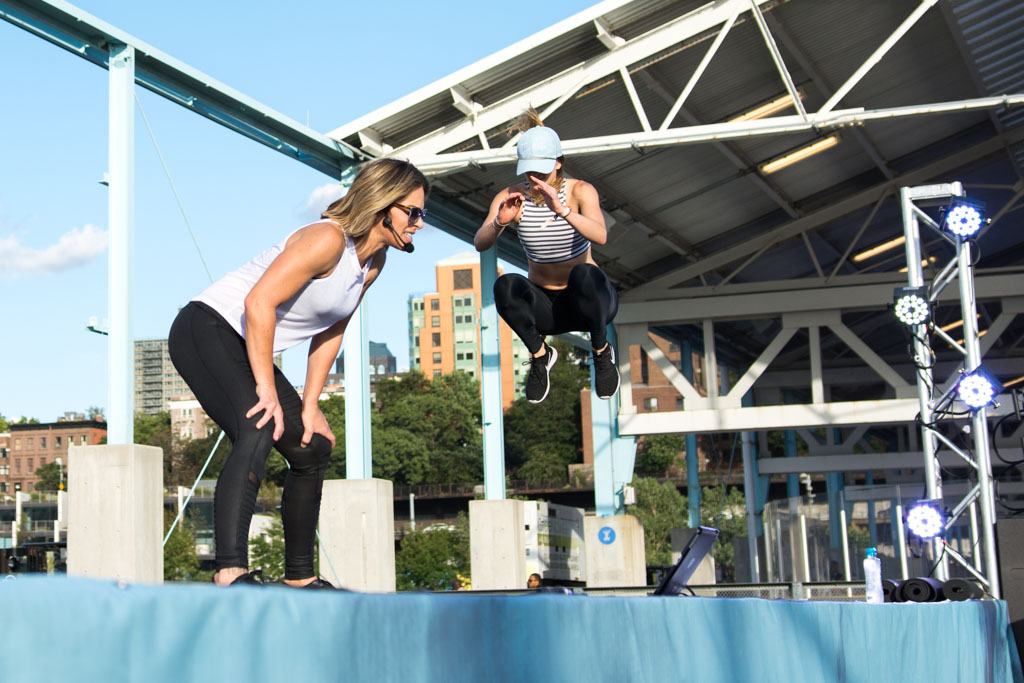 Another fan at Tone It Up Boston noted that she was "saving energy for Karena and Katrina" as they made their big appearance later in the day for an intense (and highly anticipated) one-hour workout. Guests were able to kick back with a table massage as they warmed up for K&K, and then cool down afterward in the Rosé Garden.
Did you get your ticket for the Tone It Up Tour? With several East Coast cities already successfully massaged, Zeel is excited to meet the rest of the TIU community across the US.
Score a free Zeel Massage in one of the upcoming 15 TIU Tour stops:
Of course, you can also get the same spa-quality massage therapy treatment in your very own home with the Zeel mobile app, 365 days a year. Zeel Massages are available for start times as early as 8am (squeeze it in between spin class and work), and as late as 10:30pm if you'd prefer to unwind after an active day and soothe yourself to sleep.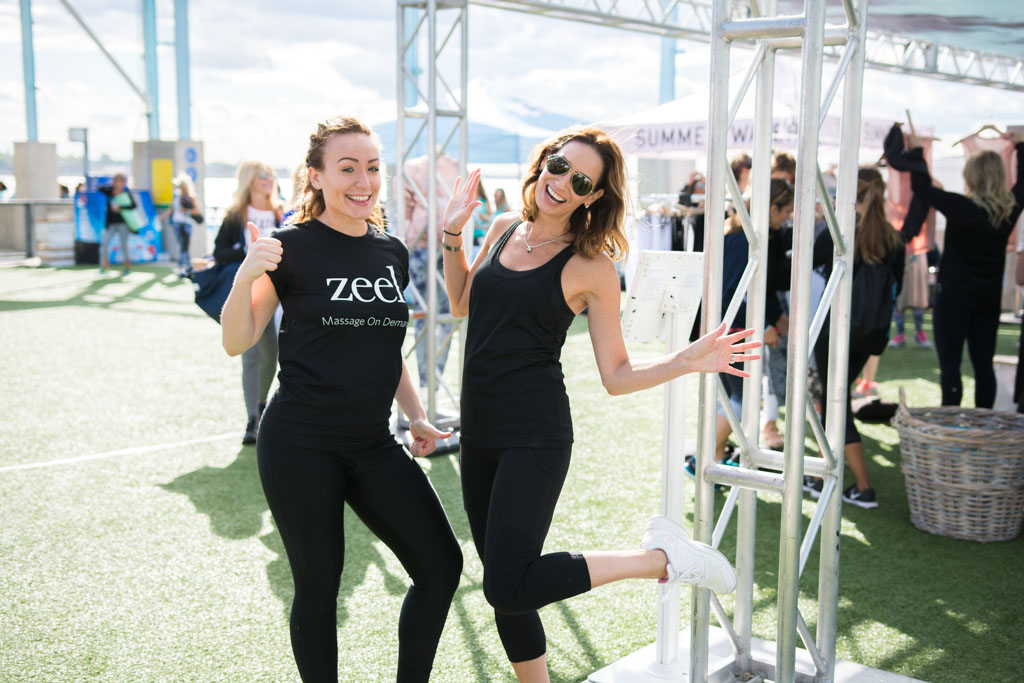 Whether you're getting a rejuvenating sports massage, an invigorating deep tissue massage, a relaxing Swedish, or a healthy prenatal massage, all of Zeel's massage techniques promise the same quality, convenience, and care. Over 9,000 massage therapists are here to serve your needs, and help you Tone It Up and relax in style.
Share your TIU massage photos and tag us @getzeel and #zeelmassage on Instagram or Twitter so we can return the love!
Use the code TIU25 for $25 off your first Zeel Massage.
Zack Kinslow
Zack is a writer, producer and marketer with 10+ years' experience in the advertising, nonprofit and tech startup industries. He is currently the Education Production Team Lead at Foundr Magazine, a web site for entrepreneurship education and was previously Content Manager at Zeel. Learn more about Zack on LinkedIn.