Bragging has its rewards. Share how you Zeel by tagging @GetZeel in your Instagram Story this March for a chance to win a deluxe Zeel Massage package.
Here's how to enter.
Follow @GetZeel on Instagram at instagram.com/getzeel
Share how you Zeel in an Instagram Story and tag @GetZeel (See examples in the clip below) Throw in #HowIZeel for extra pizzazz.
Enter as many times as you like!
That's it – see you on Instagram!
See Also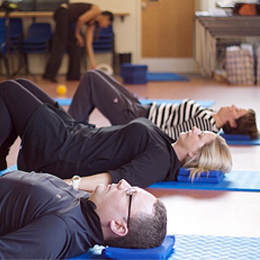 Package includes a 60-minute in-home Zeel Massage, a plush Zeel robe, a luxurious Zeel massage table sheet set, a relaxing Dune Sage candle by Zeel, and a 35ml bottle of Frangipani Oil by Elemis. Giveaway ends 3/31/17. Limited to residents of the United States over 18 years old.