Zeel in home massage went poolside at the blog launch event for Bachelor alum, Becca Tilley, at the Bachelor Mansion in Los Angeles this week. The event featured some of Becca's favorite travel, style, and beauty companies.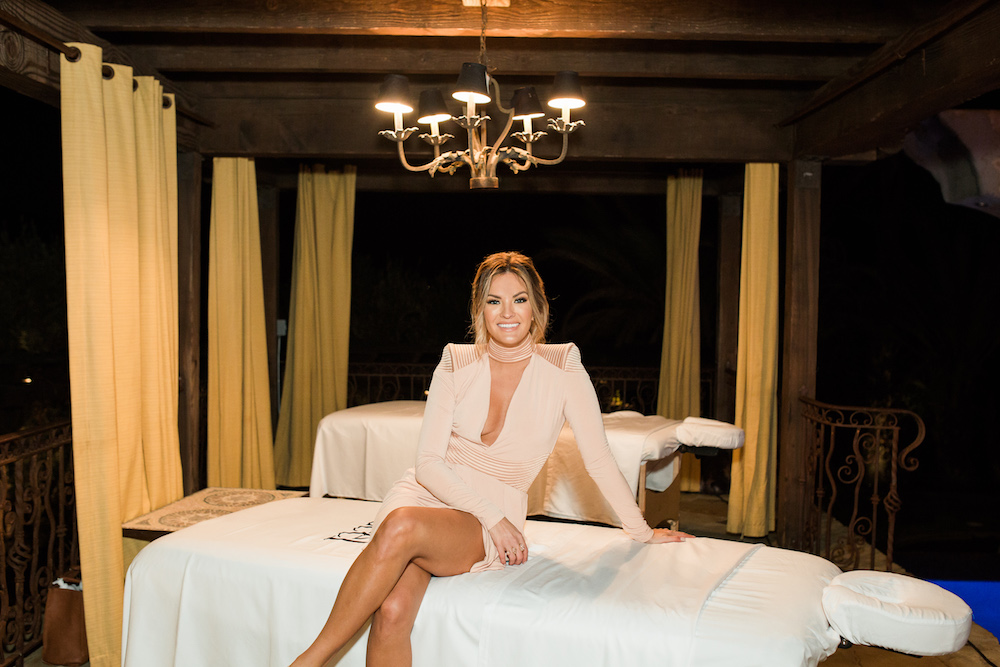 Becca Tilley and the Zeel Massage Table: perfect together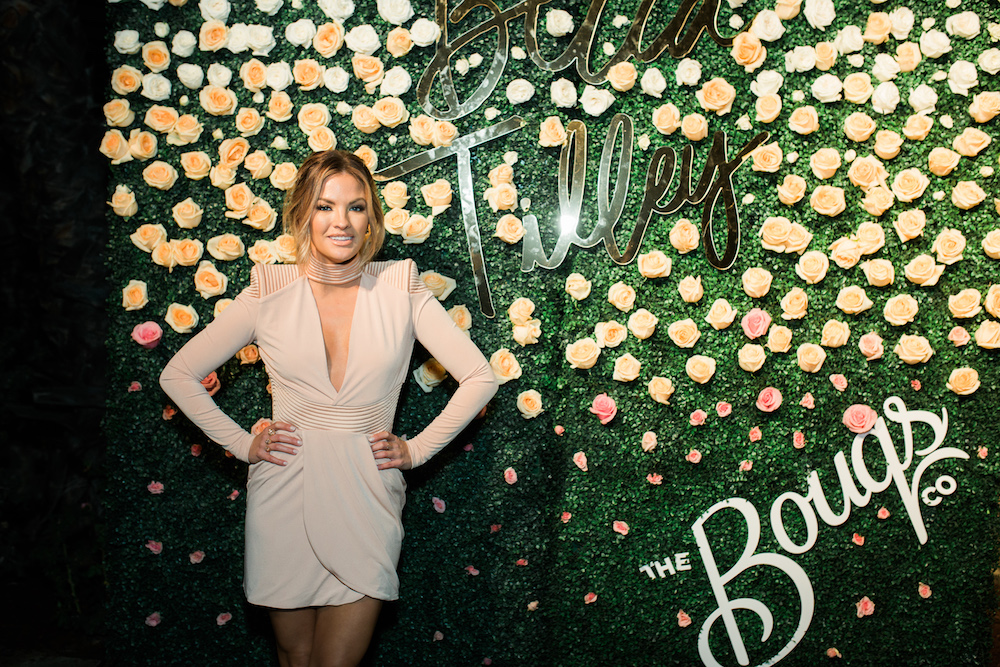 Everything's better with flowers… and massage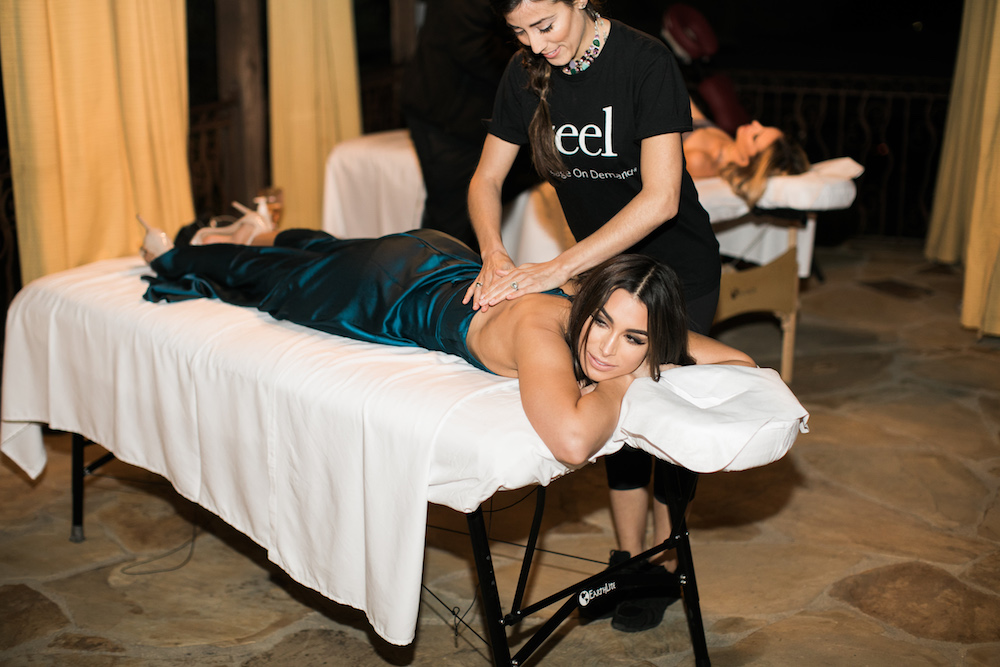 The Bachelor and Bachelor in Paradise Alum Ashley Iaconetti, enjoying a Zeel Massage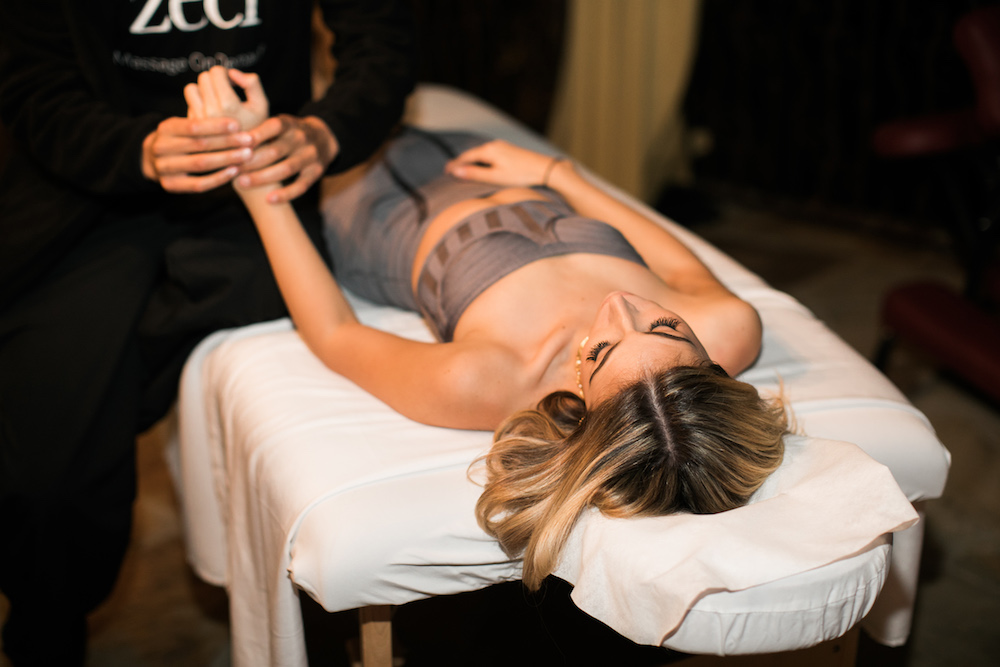 Bachelor in Paradise alum Lauren Iaconetti getting a soothing massage by Zeel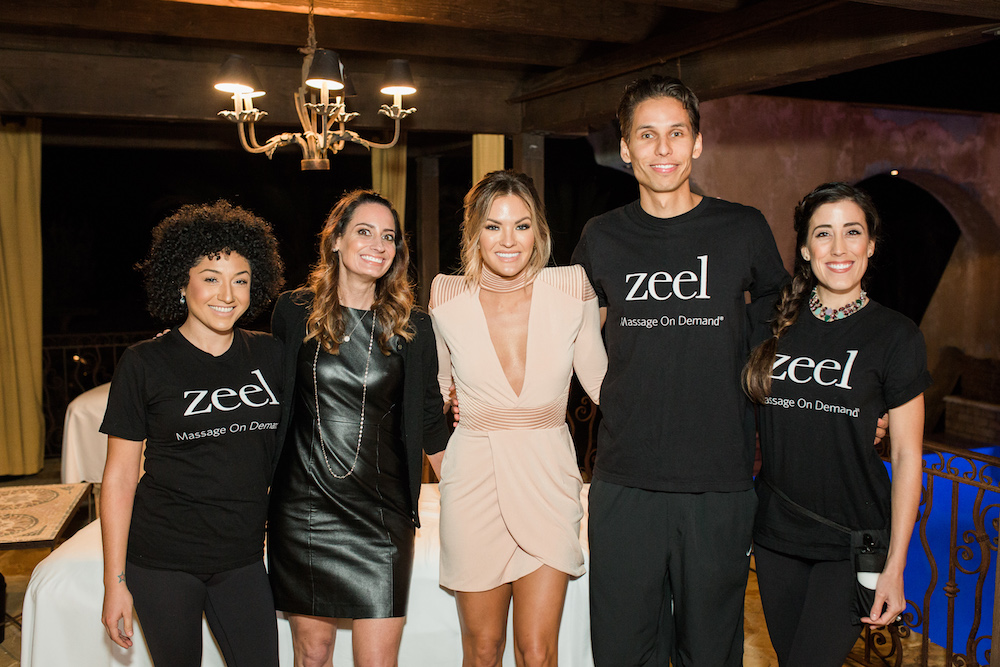 Zeel Massage Therapists Keila, Jacob, and Nuna along with Zeel Chief Marketing Officer Cynthia Irons, and Becca Tilley
Marcy Lerner
Marcy is the SVP of People and Communications at Zeel. In addition to overseeing the humans of Zeel, Marcy has written about workplace topics for more than 20 years both at Zeel and as VP of Content for Vault.com, a career information web site and publisher.