Another day, another fruit to celebrate! With National Avocado Day just behind us, we were wondering which food we'd be celebrating (nationally) next. That day is here. Happy National Watermelon Day! There are literally thousands of recipes that include watermelon, but we're focusing on the beverage category. More specifically, refreshing drinks to help pull us through the last bit of these sweltering summer months.
But first, let's talk watermelons and wellness. Just what it is about this juicy fruit that makes it so good for us to eat (and not feel guilty when have an extra slice or six)?
Watermelon and wellness
Even though watermelon is about 92% water, the colorful fruit still packs a punch when it comes to vitamins. Watermelons contain vitamins A, C and B6. They also contain lots of amino acids, lycopene, and antioxidants. Fun fact: lycopene is what gives watermelons and other fruits like tomatoes their red color. Lycopene has also been linked to bone and heart health as well as prostate cancer prevention.
Watermelon could also relieve muscle pain. Which, hello, bringing some relief to those in pain is exactly what we do here at Zeel! Watermelon is good for you, plain and simple. It's a tasty and healthy snack, dessert, or refreshing drink that won't have you running to the gym to burn off immediately after you've chowed down. Check out some of our fave drinks that feature watermelon front and center!
National Watermelon Day drink ideas
1. Watermelon limeade
From: maebells.com
Simple and refreshing, this 2-ingredient watermelon limeade is ready in no time. Chop up, blend and strain a watermelon and add some frozen limeade mix and you're set. Seriously, it's that simple– check it out.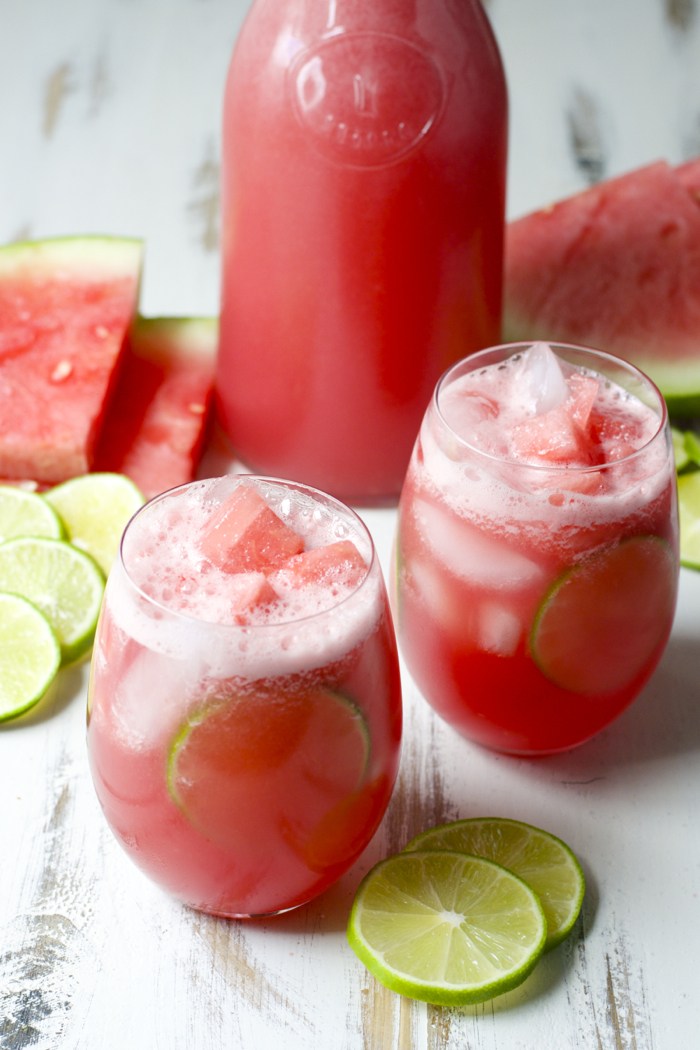 2. Watermelon sangria
From: jennifermeyering.com
Hello lover! This watermelon sangria is everything we could ever want in a summertime sangria recipe– fresh watermelon, your fave white wine, vodka (use rum for a more tropical taste), and more watermelon! Check out the full recipe here.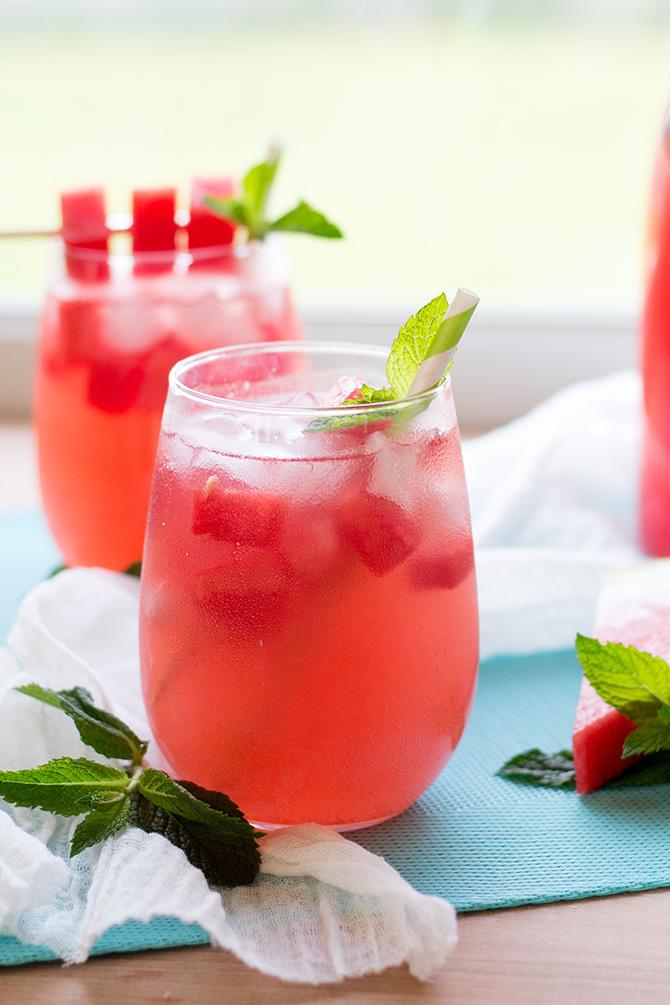 3. Watermelon frosé
From: howsweeteats.com
Love watermelon? Love rosé (yes, duh)? How Sweet Eats has the rosey recipe for you. Grab your favorite bottle of rosé, freeze some rosé cubes overnight, and by lunchtime the next day you'll be blending your way to fresh watermelon rosé heaven.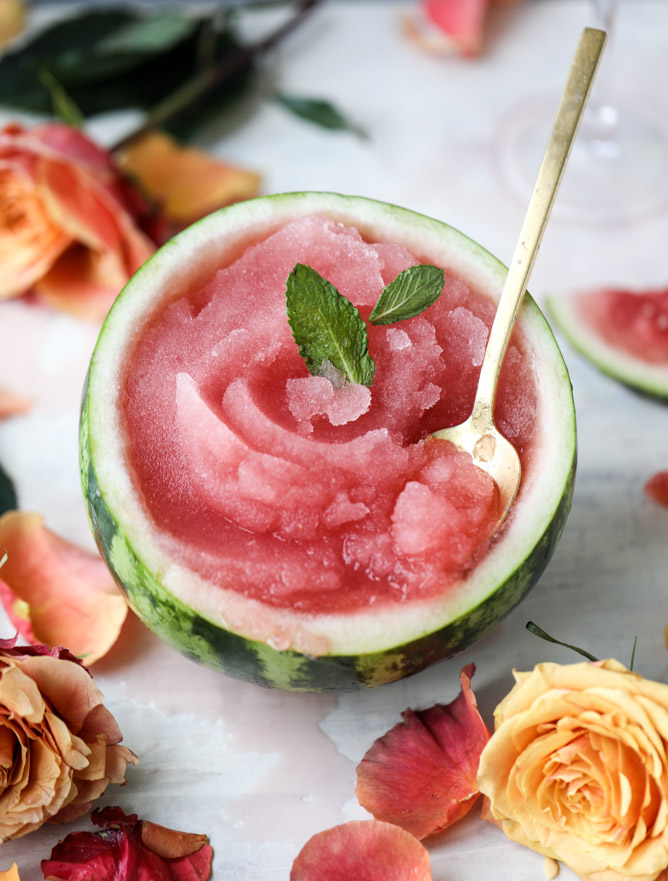 4. Sparkling Watermelon Sludge Punch
From: @naturenates
Frozen watermelon scoops and sparkling soda is all you need to help cool you off as summer winds down. This watermelon punch recipe is perfect for helping you do just that.
5. Watermelon Moscow Mules
From: delish.com
It wouldn't be summer without a Moscow Mule recipe! And Delish has delivered! You'll find the standard mule ingredients here like ginger beer and lime, but you've got to try this with the watermelon addition. When a recipe calls for more slush (if that's your thing), we're there!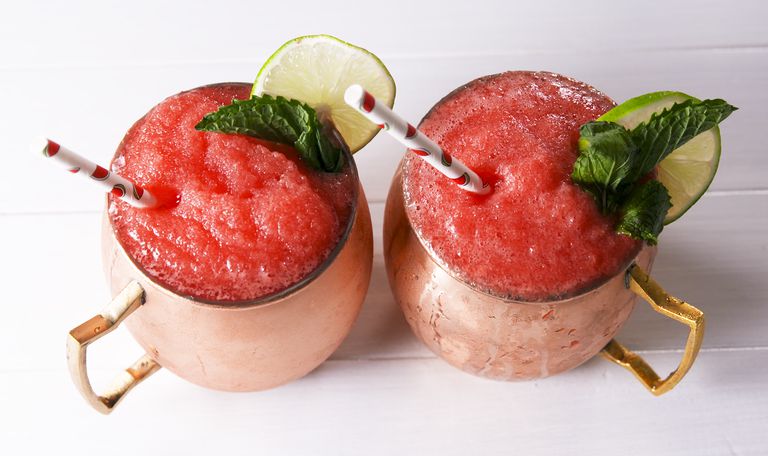 Have fun celebrating National Watermelon Day and remember to always drink responsibly!
Chase Hill
Chase Hill is a Social Media Coordinator for Verizon Media. Previously he was the Social Media Manager at Zeel, LittleThings and the New York Daily News. Connect with Chase on LinkedIn.