Massages are relaxing. San Francisco is relaxing. But what are some ways to relax and unwind in San Francisco, outside of massage?
We asked some of our best Zeel Massage Therapists in SF how they like to relax. Because if anyone knows how to take it easy, it's people from the Bay Area. Here's their advice on how to kick back.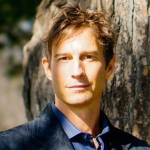 "I like to relax at the beach. And dancing and exercise always have me feeling still and in my body afterwards. My favorite California beach is Table Rock, locally-known and tucked away in Laguna. As for the nearby SF area, Bolinas is a nice quiet beach town, only accessible by unmarked roads."
— Micah M. from Sausalito, CA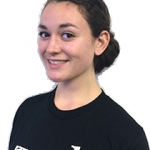 "I'm going to share my favorite method of relaxation that I believe everyone should be exposed to. Each morning when you wake up, you have a fresh opportunity to either run the day, or let the day run you. I choose to set a tone of peace and connection through my yoga practice. With every breath we have the ability to exhale away all negativity and harmful energy. Conscious movement of your limbs and lungs together in harmony is the beautiful practice that is yoga.
Through true self-awareness, which your daily yoga practice will bring, the body can relax and acknowledge there is no need for muscular tension, emotional holding or stagnant energy anywhere in your body. Once you have opened this gate in your mind you will find relaxation so much easier to attain, in any situation, not only during yoga!"
— Desiree B. from Santa Rosa, CA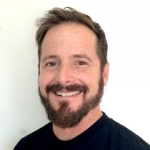 "I love to stack my work in a way that allows me to have a full 1-2 days free per week. Ideally, these R&R days involve a little yoga and as much surfing as possible. Both are a big part of my life: my yoga practice is the key to my yoga teaching, and surf-wise, living in Pacifica, CA makes it easy to get in the ocean on short notice.
I think the key to longevity as a massage therapist is fully mobilizing the body and joints…both yoga and surfing accomplish this in different (but very fun) ways. And I find that being properly recharged benefits my clients as much as it benefits me."
— Jeff I. from Pacifica, CA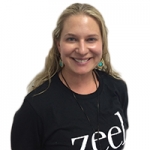 "Yoga helps me relax — specifically sound healing yoga at Ocean Beach Yoga SF. They host a variety of workshops every day of the week, but the sound healing is my personal favorite."
— Remy P. From San Francisco, CA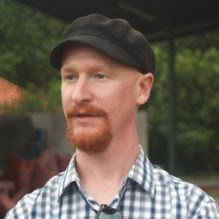 "I usually wake up and immediately sit on the meditation cushion. That brief respite from my phone adds focus and awareness to each day. On top of that, Oakland has a hidden gem of a parks system and it's a wonderful place to connect to nature on the weekend or even right at sunset in the summer."
— Tim B. from Oakland, CA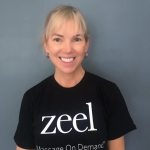 "Essential oils in the bath, with epsom salts, sunning out in the elements and getting fresh air, breathing, sensing my prana and the earth's energy flow through the chakras!"
— Barbara B. From Sonoma County, CA
And of course, if you're looking for our personal favorite way to relax in the SF Bay Area, book a Zeel on-demand massage delivered to your home, hotel, office, or event. You choose the time and place — we bring everything!
In celebration of National Relaxation Day, use the promo code RELAX815 for $25 off your first Zeel Massage. Book today (expires at 11:59pm on August 15, 2017).
Zack Kinslow
Zack is a writer, producer and marketer with 10+ years' experience in the advertising, nonprofit and tech startup industries. He is currently the Education Production Team Lead at Foundr Magazine, a web site for entrepreneurship education and was previously Content Manager at Zeel. Learn more about Zack on LinkedIn.