The holiday season is here! If you're bestowing warm fuzzies upon friends and family this year, you've come to the right place. From cozy clothes and heartfelt books to massages and portable espresso makers, we've got 10 feel-good gift ideas for the loved ones in your life. So sit back, grab a wool blanket and some cocoa, and enjoy this guide to feel-good holiday gifts.
Soothe with massage from Zeel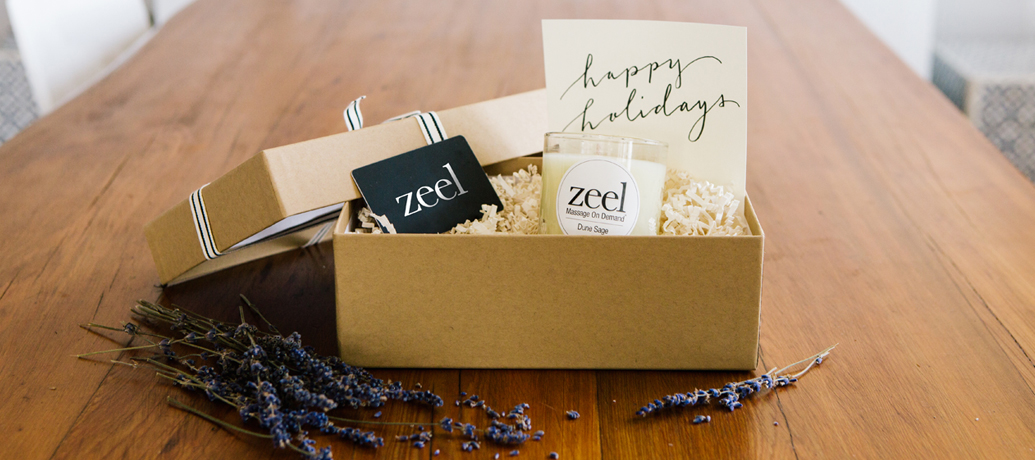 No gift says feel-good like a massage. The holiday season can be demanding, busy, and – depending on your location – incredibly cold. All of these stressors can take a toll on our bodies. When searching for the perfect gift for the holidays, start with an on-demand massage from Zeel. As the largest in-home massage therapist network, Zeel can provide your family and friends with a great in-home massage. Whether you're buying a gift for someone special or you're just treating yourself (which is just important), start with a massage from Zeel.
And if you want to give holiday gifts that keep on giving, consider a Zeel massage membership for wellness, which will provide you or your loved ones with
20% off of every appointment.
Share the love
Have you ever known a person who's really difficult to buy for? Sometimes, simply letting your loved ones know you care is a gift in and of itself. Share the love this year by making a LoveBook. The LoveBook Building System allows you create the story of you and your loved ones. You can easily express all the reasons you care for them. This can be for a spouse, a friend, a romantic partner or a relative. LoveBook will help you create a custom story, complete with characters, pictures, and more. Once you've made your book, it's professionally printed and bound, and the quality is of the book is guaranteed to last – just like your love!
Refuel with smoothies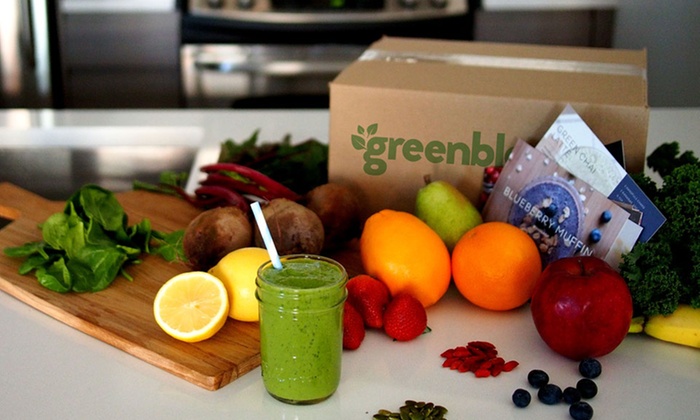 If you're trying to find the perfect wellness-friendly gift for the health enthusiast or yogi in your life, check out the Green Blender Subscription. They'll send five smoothie recipes a week, as well as the ingredients needed to make them (including those fun giant smoothie straws). These vitamin-packed smoothies are made with top-quality produce, and Green Blender is focused on working with local and organic farms.
This lquid gift option is much more creative than giving a yoga mat or leggings, and with plans starting at $3.90 a serving, it's doable for nearly any budget.
The smell of home
Unfortunately, we can't all go home for the holidays. If you want to treat your long-distance loved ones, get them a Homesick Candle from Uncommon Goods. Their sense of smell is very closely connected with memory. These state-themed candles, which use scent profiles from every state, will aromatically remind them of home.
From the smells of spruce, cedar, and sandalwood of Colorado to the citrus, bergamot, and vanilla of Florida, this is the perfect feel-good gift for someone who can't make the trek home this holiday season.
Let's get cozy
During the winter months, you want to stay warm and cozy. Cozy Winters offers heated clothing that can provide a much needed relief from tundra-esque temperatures this season. From heated jackets and gloves, to electric blankets and socks, Cozy Winters will leave your loved ones feeling snug all winter long.
Holiday health
Sometimes, we just want to be challenged and encouraged, especially when it comes to fitness. Use the holidays to give your loved ones the gift of health. Start with a gift card from Tone It Up – a community-based fitness program that encourages users to have fun while getting fit. With nutrition products, exercise programs, and even retreats, your fitness-focused friends and family can be part of a community of like-minded and energetic people.
Your house is smarter than you
Amazon Echo has been around for awhile now, but we're finally at the point where other technology – specifically smart home technology – can seamlessly connect with Alexa. This means that, with the right setup, you could control everything in your house – from the outlets and lights, to the security cameras, robot vacuum cleaners, and thermostats – simply by asking Alexa to do it for you. Many of us live busy lives, so having a smart house can be one of the best ways to de-stress and focus on what's most important.
Start them off with an Amazon Echo, or help them build their collection of Alexa-compatible products.
Essential oils are essential
If you're looking for a product to help your loved ones unwind, start with a High Capacity Lull Diffuser. This home relaxation device will bring the spa to them. Just add a few drops of essential oils, which can be great for helping you relax and sleep, and then the diffuser will produce a cool mist around the room. This holiday gift will create a calming atmosphere for your friends or family while moisturizing their skin.
You'll breathe easy knowing that your gift will leave them feeling calm and relaxed.
Eat good, feel good
Then thinking about feel-good gifts, consider a one-year Market Membership at Thrive Market. For $60, you can give your loved ones access to organic and healthy groceries at prices 25-50% lower than competitors. And if that isn't enough, free shipping is included for purchases over $49. This gift would be an excellent option for families focused on making healthy choices on a budget.
Plus, when you get a membership with Thrive Market, they donate a free membership to people in need, including veterans, students, and low-income families.
Espresso every day
Coffee is a lifeline for people everywhere, giving them the quick energy they need to wake up and get the day started. The Homegeek Mini Espresso Maker is the perfect gift for the coffee aficionado in your life, allowing them to make great espresso on the go.
This lightweight coffee maker is hand-operated and environmentally friendly, and its compact design is perfect for travelers.
Marcy Lerner
Marcy is the SVP of People and Communications at Zeel. In addition to overseeing the humans of Zeel, Marcy has written about workplace topics for more than 20 years both at Zeel and as VP of Content for Vault.com, a career information web site and publisher.